New President, New Vision, New Plan and Extraordinary Results at Small Christian College
John W. Dysart
President
The Dysart Group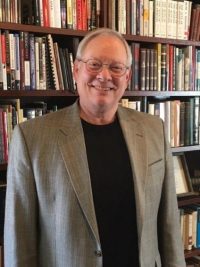 Terry Stine came to St. Louis Christian College after an extremely successful tenure as the President at Boise Bible College. He returned to his Missouri roots to take the Presidency during an extremely difficult period of declining enrollment and decreasing revenue. Stine brought his passion for the mission of the institution and his leadership experience to a college in need of transformation.

He assumed the presidency on June 1, 2018 and we agreed to work together on a new plan to increase enrollment. Unfortunately, the beginning of June was a challenging time to start!
Terry Stine decided to direct a late cycle, full-court press for Fall 2018 while simultaneously creating and implementing a more detailed, long-term strategy for Fall 2019 and beyond. Thanks to the efforts of the professionals in the Admission and Financial Aid Offices, the College was able to realize significant gains even with such a late start in the cycle:
Inquiries grew by 42% compared to the previous year.
The number of applicants for admission more than tripled over the count from the previous year
The number of admission applicants accepted tripled.
St. Louis Christian College realized a whopping 129% increase in newly enrolled students compared to last year.
Total headcount at the college increased by double digits.
St. Louis Christian College still faces an uphill climb. The new President, however, has already demonstrated the ability to make quick changes and achieve improved outcomes. His vision, leadership and commitment to mission positions the small college well for future success.