Concerns Regarding Growing Discount Rates at Colleges and Universities
John W. Dysart President The Dysart Group
Much has been written in recent months regarding the implications for the latest tuition discounting survey published by the National Association of College and University Business Officers (NACUBO). While the rate keeps growing, so much of the media has attributed it to declining demographics and the attempt by private colleges and universities to buy students. This could not be further from the truth in my experience. College discount rates are increasing because financial need is growing while state and federal aid have not kept pace to meet the rise of aggregate financial need.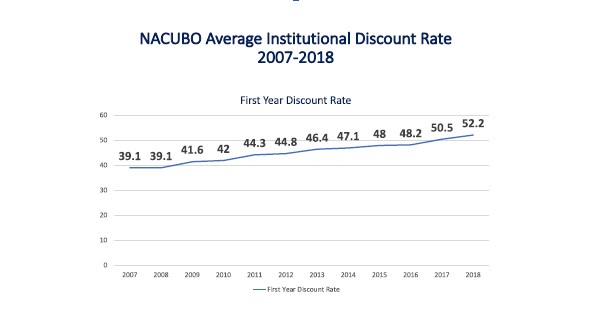 More minority students are attending college as opportunities expand. Unfortunately, most of these families do not possess the financial resources to cover costs.
As prices increase each year, financial need for currently enrolled students goes up and the colleges must cover the increased costs for many students.
Tuition costs have risen over the last ten years.
Federal and state financial assistance has simply not kept pace. We have seen an increase in the Federal Pell Grant in the last ten years but 68%of college students do not qualify for Federal Pell Grants.
Regardless, the $1,600 increase over ten years does not come close to covering increases in tuition.
There has been no corresponding increase for the Subsidized Federal Direct Loan over the decade.
Colleges and universities are not investing additional funds into scholarship and grant programs to simply lure more students. The bulk of these funds are being utilized to meet demonstrated financial need.
I am sure there are some institutions engaged in some kind of arms race for students without financial need. If the country wishes to address the problem of growing discount rates, we must consider significantly increasing state and federal funding for need-based financial aid. In the meantime, private colleges and universities have no choice but to either invest in meeting the growing need or deny college access to needy families.