Avoiding Summer Melt and Retaining Currently Enrolled Students During the Pandemic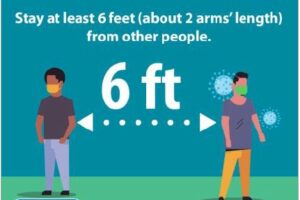 John W. Dysart
President
The Dysart Group
The pandemic has altered the Fall 2020 landscape for every college and university. Enrollment professionals must always be concerned with and monitor retention and deposit withdrawals over the summer.It is likely, however,that more students are at risk this cycle.
Financial aid and affordability are more important than ever. Be sure that you are tracking the number of deposited and currently enrolled students who have applied for financial aid and been packaged. Any student, currently enrolled or prospective,without a financial aid package is at risk. Check the status of financial aid packages. Immediately contact any students who may have been packaged for financial aid but are still missing required documents. Don't forget to be proactive in consideration of appeals as necessary.
Communicate with all of your students. Make sure that your administratorshave notified students of changes for Fall 2020 associated with social distancing and safety. Have course schedules been altered? Will students be attending some classes in person and engaging with others online? What changes will be made in living conditions in the residence halls? Outline enhancements to cleaning protocols. It is critical to communicate what should be expected to both students and their families.
Complete the course selection (registration) process as soon as possible. Actively contact deposited and currently enrolled students in order to complete registration over the telephone or electronically.
If your institution participates in inter-collegiate athletics, you must describe the approach students can expect based upon your latest information. Prepare a backup plan now in case your conference or association delays or cancels schedules. Sit down with your athletic professionals to discuss specific plans to retain student athletes should games be delayed or even canceled altogether. Are there other ways to engage these students in competitive activities? Are Esports an option?
Provide necessary technology as needed. You need to be asking now if you have any currently enrolled or deposited students who do not possess the technology necessary for any online instruction you may be offering. Be prepared to make such technology available on a case-by-case basis. Include both devices and access portals.
Designate staff to actively monitor individual state guidelines and restrictions as they may impact the ability of students to travel.
Request that your student life professionals design plans for student activities under new restrictions including zoom interactions and meetings, remote service opportunities, virtual events and electronic games.
It is impossible to predict what will happen as so much remains fluid. Prepare in advance and remain flexible.